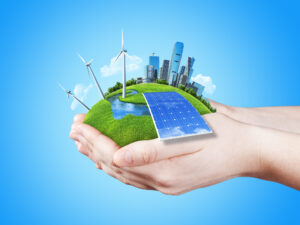 During a federal election campaign in which all parties claim they will meet international climate commitments and attract green industry, a basic reality should get a lot more attention: Those goals will only be achievable if Canada massively builds upon its supply of clean, reliable electricity.
It's a pivotal aspect of reducing greenhouse gas emissions, and competing in a decarbonizing global economy, in which Canada has a massive head start over other countries that are scrambling to decarbonize much dirtier systems.
But due to a combination of complacency, short-term political thinking, parochialism and the very nature of Canadian federalism, we are at risk of squandering our lead.
So creating a sense of common purpose around modernizing this country's power grids is one of the biggest uphill battles the next federal government will need to take on, if it is truly devoted to laying the foundation for net-zero emissions by 2050.
The need to march toward this next frontier in Canadian climate policy, and the scale of that challenge, were made clear in pre-election interviews with industry executives, environmental leaders, academics and other experts. Francis Bradley, chief executive officer of the Canadian Electricity Association, which represents Canada's power utilities, put it in terms that may be jarring in a country where an ample supply of energy is taken for granted: He compared it to building a national railway and instituting national health care.
Many numbers explain why that is, but at its heart is some basic calculus. If Canada is serious about meeting its emissions-reduction targets, experts project that electricity demand will at least double because of the electrification of transportation, buildings and industries that currently rely on fossil fuels. And the demand will need to be met only with zero-emissions supply, not natural gas or other polluting forms of generation currently among the cheapest options.
Continue reading at the source.