How to Deal with the Adaptation Deficit. Oct 20, 2021 13:30 Eastern Time
October 20 @ 13:00

-

15:30
You are invited to a scheduled Canadian Association for the Club of Rome Zoom meeting.
Speaker:  Dr. Ian Burton
Topic: How to Deal with the Adaptation Deficit.
Time: Oct 20, 2021 13:30 Eastern Time (US and Canada)
Join Zoom Meeting
https://us02web.zoom.us/j/89801901582?pwd=bFNldmtmSHNrNm1pY25YNU5NbVcvUT09
Meeting ID: 898 0190 1582
Passcode: 938136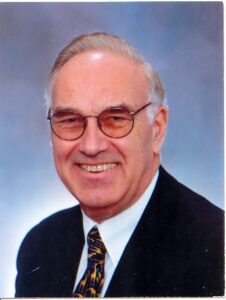 Bio:
Dr. Ian Burton is an Independent Scholar and Emeritus Professor at the University of Toronto where he was formerly the Director of the Institute for Environmental Studies and a Professor in the Department of Geography and Planning. He has also been a Senior Policy Advisor at Environment Canada, (with Liz Dowdeswell) and was the first Director of the Adaptation Research Branch / Group. Its mandate was subsequently transferred to Natural Resources Canada.
Ian has served on Canadian delegations to the Conference of the Parties (COP) of the UN Framework Convention on Climate Change, and as a Lead Author on three IPCC Assessments. His research has focussed on human adjustment to natural hazards, and environmental risks and disasters. He plans to attend COP 26 in Glasgow in November to promote the adaptation agenda.
Summary:
Adjustment to natural hazards related to extreme weather and climate has long fallen short. The losses from floods, droughts, tropical cyclones, heat waves, wildfires and other hazards were increasing well before the advent of anthropogenic climate change. Now losses are growing rapidly, perhaps exponentially. There is a huge deficit in adaptation.
New policies, and new and strengthened practices, are required both hazard-specific and place-based, as well as systemic, ranging from local to national to global. A wide range of adaptations is described. Setting priorities is problematic  politically and policy-wise; costly and challenging to jurisdictional boundaries. The adaptation deficit can be reduced but that will not be achieved easily or soon. Stop putting people and property in harm's way and remove and evacuate from high risk zones. Slow or stop building on flood plains in Canada and prepare for the global transformation which is approaching.
Administration:
–  The CACOR Sponsor is John Hollins
–  Please invite friends and colleagues.
–  One brief question at a time please.   Others are waiting.
–  DO NOT post these Zoom credentials on social media.
– Suggestions for future speakers are solicited.  Wednesdays starting in late January 2022 are available.
Planned CACOR Zoom meetings:
20-Oct-21
Dr. Ian Burton
How to Deal with the Adaptation Deficit.
21-Oct-21
Dr. Alan Betts
Climate Change and Society
https://cmos.ca/site/ottawa
25-Oct-21
CACOR Values Committee
The Paradox of Human Nature in the Climate Crisis
27-Oct-21
Ralph Torrie
Mission retrofit: Buildings for the Post Petroleum World
3-Nov-21
Ruben Nelson
Alberta's Struggle with the Future: An Insider's View
10-Nov-21
Dr. Bob Walker
Update on nuclear energy technology and demonstrations to verify its viability
17-Nov-21
Bob Stanford
TBD
22-Nov-21
CACOR Women's Committee
What is a Just Transition?
24-Nov-21
John McClintock
The missing pieces of the climate jigsaw puzzle
1-Dec-21
Dr. William Rees
TBD
8-Dec-21
Dr. Paul Beckwith
COP 26 results from a participant's perspective
15-Dec-21
Dr. Carmen Hust
COVID, Trauma, and Sustaining our Mental Health
20-Dec-21
CACOR Values Committee
People and Nature over Profit
22-Dec-21
closed
Christmas break
29-Dec-21
closed
New Year's break
5-Jan-22
Dr. Pierre Mineau
Stress on bats, insects, and aquatic life forms
12-Jan-22
Dr. Thomas Homer-Dixon
World 3 at 50: What it got right, and what it got wrong
19-Jan-22
Rick Lindgren
Climate Change and the Law: Issues and Opportunities
26-Jan-22
2-Feb-22